Top 6 Customer Experience Tools for Sales Team
In this blog we would present a carefully curated list of 5 top tools that would help you lift the experience of your customers when interacting with your business. We would explain what exactly is customer experience and also talk about the role of customer service in improving the journey of your customers.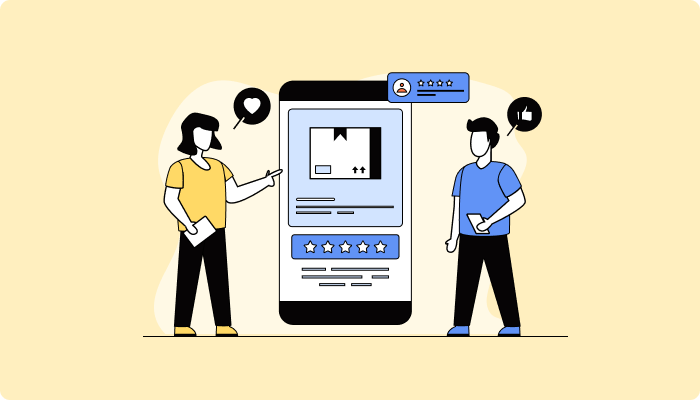 All the entries in this blog have been chosen with utmost care and have been judged on a lot of factors before putting them in the list. So you can be assured that these really are the best tools for improving the customer experience. Before moving on to the list of these tools let us first understand what customer experience is in brief.
Customer Experience
Customer experience which is also popularly known by the short form (CX). This term refers to the overall perception your customer has or would have about your business. This perception is based on all of the interactions your customer will or have had with your business. It comprises all touchpoints, which include advertising, social media platforms, customer service through all the channels, the purchasing experience, and even the follow ups of the product or service that is sold. It is the sum total of everything a customer has or will experience when they interact with a business. Now without any further ado let us head on to the list of top 5 customer experience tools.
Top 6 Customer Experience Tools
FeedbackUp
This is an extremely powerful customer feedback software and it is filled up to the brim with a variety of features.
Key points:
Helps you in collecting feedback speedily and easily from your services and product's users and help you in your quest of gaining valuable and actionable insights.
Lets you Implement a feedback widget in your application that allows your users to provide you with real-time comments.
It also provides you with the ability to create a feedback page for customers.
Provides you with integrations to popular project management tools like Projectsly.
Helps you in Improving your products and keep your customers updated based on the feedback activity.
Crowdsource feedback, ideas, and product improvements from your customers through a single platform.
It is a part of the 500 apps ecosystem which means you get all of their 50 apps at just $14.99 per month.
Get started with the leading Customer Experience Tool today! Sign Up 14 Day Trial
Qualtrics
Qualtrics is a tool which helps with management of the customers' experience.
Key Points:
Provides all the features for feedback like a customer feedback page.
Offers customer experience products that help you to increase loyalty and better understand your customers and their specific needs.
There is a customer listening feature that gives you the ability to obtain real time feedback and interact with them via the platforms they're already on.
Provides you with account-specific insights to help you visualize and understand the health of your accounts.
Helpful if you want to prioritize support and the necessary outreach.
Features such as stakeholder perception and sentiment, as well as its predictive artificial intelligence, are helpful for you in identifying the chances of renewal.
ClientSuccess
ClientSuccess is a customer success tool which is meant to help you in improving your customer retention rates and also in building your business's unique customer journey.
Key points:
This tool has solutions for onboarding of customers, adopting the customers, also renewing customers, and growing your customer base.
Its tool for onboarding understands the basics of your customers' relationships with your brand.
Their adoption solution shows your customers the value of your product.
The renew solution works towards improving customer retention rates.
And finally, the grow solution identifies the most effective ways to improve the customer experience for all of your accounts.
Lucidchart
Lucidchart is basically a tool for online diagrams which combine data visuals and diagrams in a collaborative workspace so your team can improve the journey of your customers.
Key points:
This tool provides you with customizable templates and formatting to help you in mapping your customer journey in a way that works for your team and customers.
And it is flexible and scalable enough to be updated as your business grows and customer journey changes.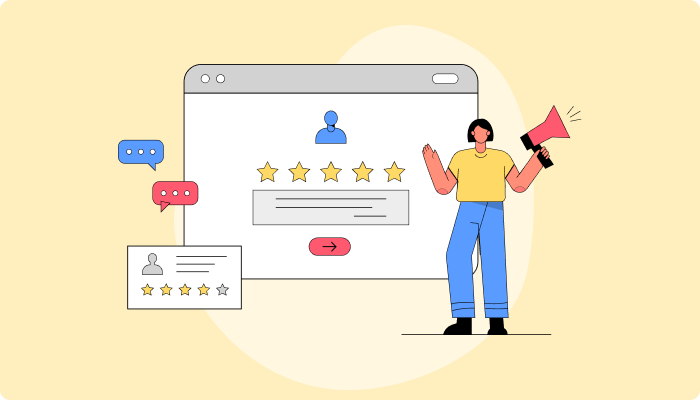 Zonka Feedback
Zonka Feedback provides businesses with a range of survey types to choose from, including website experience surveys, website feedback surveys, post-transaction surveys, checkout surveys, exit-intent surveys, contact us forms, bug report forms, free trial sign-up forms, and demo request forms.
Zonka Feedback is a comprehensive customer experience tool that offers a range of features and functionalities to help businesses improve their customer experience.
Key Points:
Zonka Feedback allows businesses to create customizable surveys, forms, and questionnaires that can be tailored to their specific needs and requirements.
With Zonka Feedback, businesses can collect feedback from multiple channels, including email, SMS, kiosks, tablets, and the web.
Offers real-time reporting and analytics, which helps businesses track and measure customer satisfaction and sentiment.
Offers a range of integrations with other systems and tools, including CRM tools like Salesforce, HubSpot, and Zoho.
Supports multiple languages, which makes it easy for businesses to collect feedback from customers who speak different languages.
Offers personalized dashboards that allow businesses to view feedback and data in real time. This helps businesses identify areas that need improvement and take action to address them.
Offers automated follow-up options, which help businesses stay in touch with customers and address their concerns in a timely manner.
ChurnZero
ChurnZero is a customer success tool which comes with a huge variety of customer experience measurement features.
Key points:
These features help you in tracking and measuring the growth of customers, trends, usage of the product, and account health.
All of your data will be shown to you on in depth dashboards. if you are looking for a high level visuals of that data, you can also use the feature called summary views.
Birdeye
Birdeye is an experience marketing platform for improving customer experience.
Key points:
It helps you obtain customer feedback and then use that data into actionable insights so you can directly improve the customer experience.
This tool has a Natural Language Processing feature (called Athena).
It lets you easily analyze insights from customer reviews, customer feedback surveys, and social media.
Moreover, you can measure customer experience performance by category.
Let us now discuss the role this customer experience software has in improving the journey of your customers.
Role in Improving Customer Journey
In today's highly competitive business market, providing a great product or service is no longer enough. Below are several key roles of customer journey: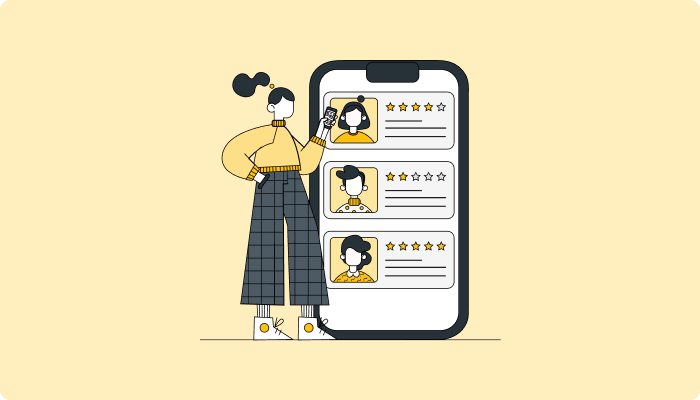 Customers need and expect a seamless and personalized experience at every stage of their journey.
It starts from the initial awareness to support after the purchase has been made.
This is exactly where these customer experience tools come in.
They can help businesses improve the customer journey by a lot of ways like gathering data, analyzing customer behavior, and identifying areas for improvement.
They let you take customer feedback by providing features such as customer feedback survey and pages.
They help you in tracking the behavior of your customers.
They also provide features and functionality to personalize the customer experience.
They help the organizations in providing real time support to the customers thus helping in improving their experience with the business.
These tools also help in increasing or boosting the customer by analyzing the customers' sentiment by features such as social media listening.
Summing It Up!
Summing it up, we would like to tell you that the customer experience is an extremely important component of any sales team's success. If you use the customer experience tools which are right for you, your sales team would be able to improve its customer interactions, increase revenue growth, and design and correct their sales strategies based on deep and insightful customer data. The 5 customer experience tools outlined in this article offer a range of a wide range of features designed to help your sales teams manage customer interactions, automate their sales workflows, and gain insights into customer behavior. Whether you're looking for a customer messaging platform, a CRM tool,experience. or a conversation analytics platform, there is a customer experience tool that can help your sales team create an exceptional customer.
Know Why FeedbackUp is Best Customer Feedback Software?
#1
Collect and organize product feedback from your users
#4
Allow customers to see and track their suggestions
#5
Project Management Feedback
#7
Next-generation Feedback platform
#8
Real-time Feedback Widgets
#9
Unbelievable pricing - the lowest you will ever find
#10
Everything your business needs - 50 apps, 24/5 support and 99.95% uptime
Join the SaaS Revolution
All-in-One Suite of 50 apps

Unbelievable pricing - $14.99/user

24/5 Chat, Phone and Email Support